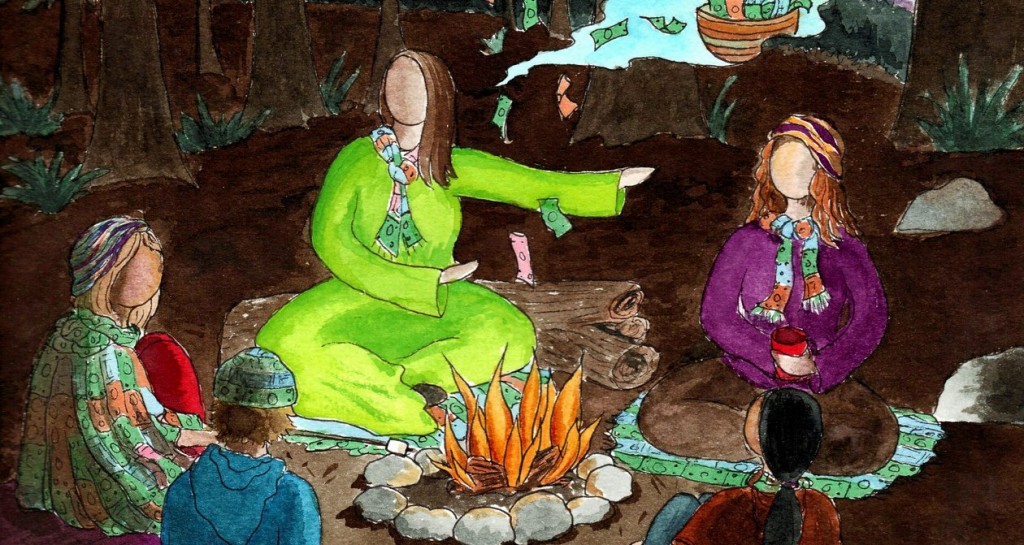 The work can be done alone.
Wild Money: A Creative Journey to Financial Wisdom and its companion journal (where you will find space to do all the exercises outlined in the first book and more…) are a set and will guide you in your journey. With these two beautiful books about money, you have a process and a tool box for practice, so that you can claim your rightful, delightful, inspirational relationship with money.
Yet and still, just because something can be done alone, doesn't mean it wouldn't be more easeful with the help of a circle.
Life has a way of throwing distractions when we decide to explore the secrets and taboos we carry about money. Even with the best intentions, most people won't complete this process on their own.
So what's the solution?
Circles.
Create a circle and work through the exercises together. Hold each other accountable with compassion and understanding. These circles can be made up of friends in the neighborhood, or virtual friends from around the world.
What I know is that this work becomes more powerful and more possible when done in a circle.