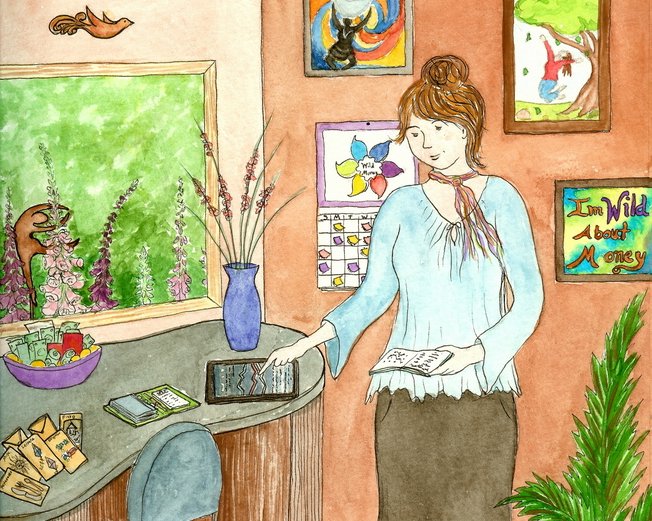 I offer a couple of ways to work with financial planners wanting to incorporate creativity and visual exercises into your practice with clients.
Facilitating Financial Transformation: Level I
The Level I Financial Professional Training is a private, one-on-one experience of walking through the entire Wild Money process, which gives you the insight necessary to facilitate the work yourself.  This is a prerequisite to taking the Level II training which will be offered at a later date.  You will receive 8 one-hour coaching sessions, via Skype, scheduled weekly or biweekly.
Investment:  $2599 or 3 payments of $875  Contact us to find out more…
Facilitating Financial Transformation: Level II
The Level II Financial Professional Training can be in a private or group setting. 
The next step is to take someone through the entire process— I coach you through each step.  You would ask someone to volunteer— it could be a client or prospect- but they do not pay you, as you are learning.  This is usually a 3 month journey.
I meet with you 2 times a month to review how things are going and to prepare for your next meeting.  I have you record your sessions so I can give you feedback.
Investment: 3 payments of $699  Contact us to find out more…